Kentucky Facebook Postcard Photo Event
What's in this for you? Exposure and fun! Souvenirs are such popular gifts for everyone that travels, we would love the opportunity to include your potential photo and transform it into a new Kentucky Souvenir Sales postcard! So, what do we need from you? Pictures! Send us your best, coolest, and most awesome "KENTUCKY" photo.
Our cover page are examples of previous event winners. Starring Tammy Ransdell, Gina Altizer, Duane Hosom, Susan King, Abigail Nilsson, Angela Byrd and now three-time winner Janet McClanahan.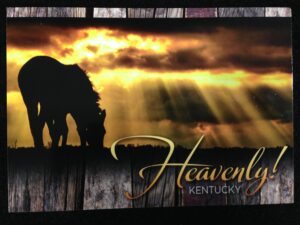 (Photo by Duane Hosom)
All you need to do is share your photos of "all things" Kentucky by sharing your photos on our Facebook Page, KENTUCKY SOUVENIR SALES. Sunsets, sunrises, funny horse/wildlife pictures, Kentucky state park attractions, skylines, farm scenes, lake scenes, anything that screams "KENTUCKY" is what we would love to see! I know there's some real photo-taking talent out there. Show off that talent!
In the past, we have chosen a few of the photos to be transformed into postcards to represent KENTUCKY, but we will give you free advertising by placing your information, as you want it posted, on the back of the postcard for everyone to see.
Help us get the word out to your friends so they can share their work with us also. Feel free to use this event as FREE advertising for your photographs to show off what you can do with your camera. Could be a great promotion for local photography groups or simply for the individual who loves taking pictures! We will proudly promote your work. We are just one Kentucky small business supporting our fellow Kentuckians.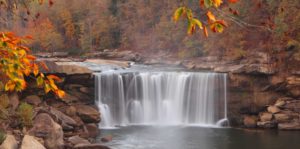 (Photo by Tammy Sullivan)
Submission Guidelines:
1.The Submission must be a digital photo.
2.The Submission must be entrant's original creation and solely by the entrant.
3.The Submission must demonstrate the event themes: Anything that helps to educate our tourists on KENTUCKY. Examples include but are not limited to Horse Farms, Horse Racing, Louisville theme, Louisville Skyline Day or Night, Kentucky Wildlife , Fall Colors, Lake photo's, State Park attractions, Mammoth Cave, etc.
What are the RULES?
1.Have Fun! Post your pics in the comments section of this Facebook post.
2. Please "like" our page before submitting your photo.
3.The photo must be your own work.
4.The photo must be a Kentucky photo. Add your name so we know who submitted the photo and the location of the photo so we all know where to visit.
5.If you post a photo you are giving Kentucky Souvenir Sales LLC. (KSS) the rights to use the photo.
6.Keep it clean folks. We reserve the rights to remove photos without notice at our own discretion if we feel the photo does not conform to our event. Keep it classy, Kentucky!
7.Participant must be 18 years of age and a legal citizen of the USA.
8.Photos will be chosen by Kentucky Souvenir Sales Team. "Likes" and "shares" are important but will not be the only factors in deciding the winners!
9.This event is in no way sponsored, endorsed or administered by or associated with Facebook.
The goal of this event of this event is promotion of our friend's photographs, promotion of tourism to Kentucky and simply put, for fun! Tourism is a huge industry for our state. Let's do our best to capture some of Kentucky's best moments and show others what makes Kentucky the greatest state in the country! Best of luck to everyone. Grab that camera and post those pictures! Have fun with it!